Urban Edge: Acquisitions Continue, Holding Pat Until The Integration
Urban_Edge_Properties_-_08222017.pdf
Urban Edge Properties (UE) beat expectations for 2Q 2017 with revenues totaling $89.5 million, a 12.6% increase YoY. Same-property NOI increased by 5%, broadly beating its peers NOI growth, primarily due to rent commencements in 4 strategic locations.

Generated adjusted FFO of $0.33 per share for the quarter and $0.66 per share for the six months ended June 30, 2017, an increase of 6.5% per share compared to both the second quarter of 2016 and the six months ended June 30, 2016.
Consolidated retail portfolio occupancy decreased by 30 bps to 95.9% as a result of acquiring centers with lower occupancy than the existing portfolio, but which provides potential for occupancy growth once these properties are leased.

Same-property occupancy increased by 90 bps to 98.2% comfortably beating the sector average of 95%. During 2Q 2017, UE also executed 31 new leases and renewals with average rent spreads of 1.7% on a GAAP basis and 2.7% on a cash basis.

UE acquired 7 retail assets during 2Q 2017 totaling $325 million. These acquisitions were funded with $122 million in operating partnership units, $33 million in assumed debt, the issuance of 4126 million in mortgage loans and approximately $44 million in cash.

UE enjoys significant liquidity to deploy in its development pipeline following a secondary issuance $193.5 million worth of common shares. The firm has $248 million of cash and cash equivalents and no amounts drawn on the $600 million revolving credit facility.

Low impact from recent retail bankruptcies as only 2 tenants, Payless and Sears/Kmart, qualify as "high risk". While Sears is a top ten tenant and represents 2.2% of ABR, UE's assets are predominantly anchored by quality tenants such as Home Depot, Walmart, Pet Smart, BJ's. UE is also actively buying out riskier tenants to limit their exposure and re-lease these assets to businesses that match their strategy.
Investment Thesis
Urban Edge Properties is ramped up for another go of acquisitions and has the cash on hand to do it. Revenues this quarter swooned and cash on hand jumped by $130+ million. Acquisitions and integrations are always a challenge, however, and we prefer to see how things play out. This quarter, the company reported a decline in some occupancy metrics due to the lower occupancy of recent acquisitions and leasing spreads were immaterial on a GAAP basis and negative on a cash basis.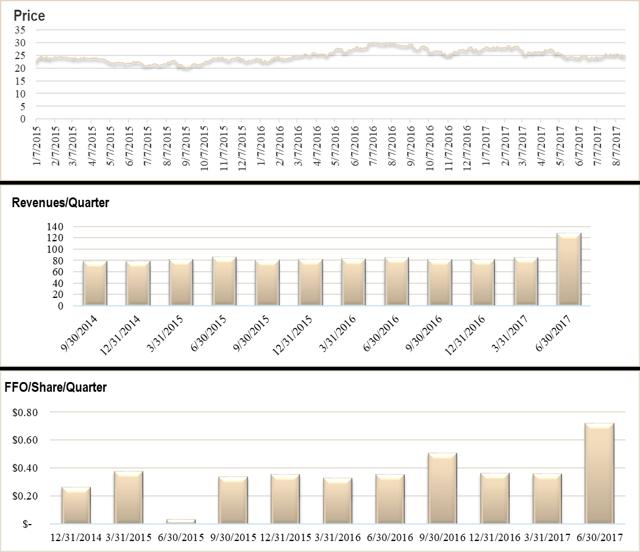 Peer Comparisons
We do think the company has the potential to boost it dividend substantially. It currently pays a 3.5% dividend yield and has a payout ratio of just 48%. If the company increases the payout ratio to just the peer group median of 56%, investors would realize a 16% dividend boost.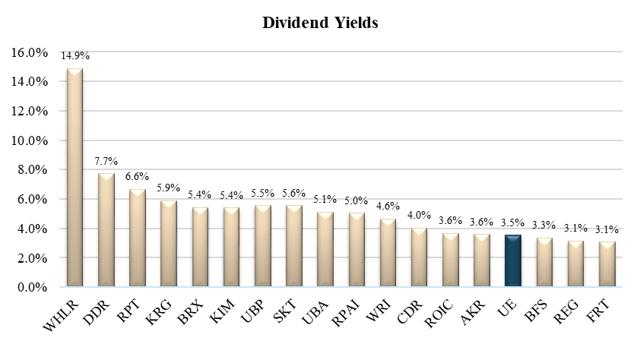 Valuation
The company is currently trading at a P/FFO multiple of 12.7x, which is at the midpoint of the peer group and may look a bit pricey on the surface. Particularly as it pays a dividend of just 3.5%. However, a historical review of P/FFO highlights a continuing decline in the multiple based not on share price declines but on FFO growth. Share prices haven't kept up with pricing. The caveat here – and part of the reason we are holding pat, is because there was a big spike in FFO in 1Q that was not sustained into the second quarter. If FFO catches up we should see some price appreciation, otherwise, pricing may stagnate for a few quarters.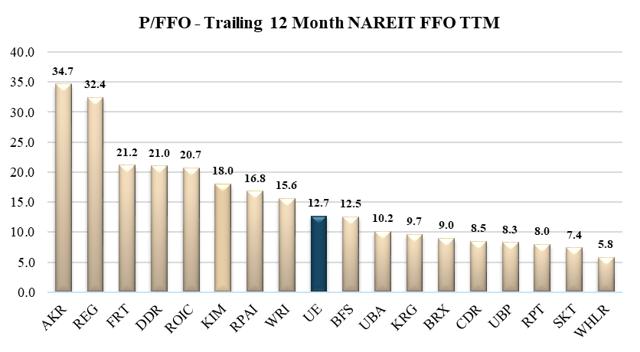 Risks
Like with all other shopping center REITs, eCommerce is a big risk even if the company's properties are positioned defensively and consumers still like to shop for groceries at the store. That could change, however, and we will soon learn more – once Amazon finalizes its purchase of Whole Foods and implements its intended strategy all of our previous assumption about how people shop could be put to the test.
Historical Data
Highlights
Net Debt to EBITDA is on a downward trajectory and interest coverage is consistently above 2x
EBITDA/Interest expense is reasonable.
EBITDA margins have fluctuated and should improve as the company gains more scale.
Valuation looks cheap relative to historical average but it is primarily driven by a breakout of FFO last quarter that was not maintained.
Note some of the data only goes back to CY2015 because we don't have full year 2014 for some data. Quarterly Financial Statements
Historical Ratios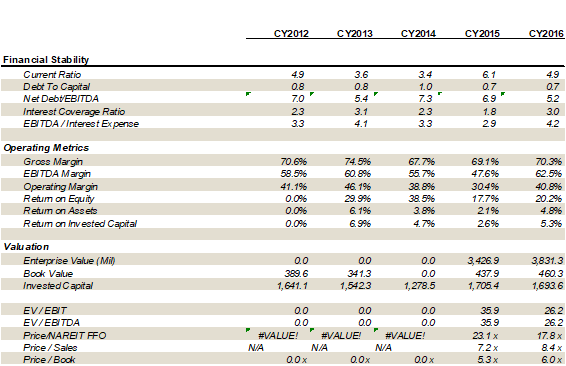 Quarterly Financial Statements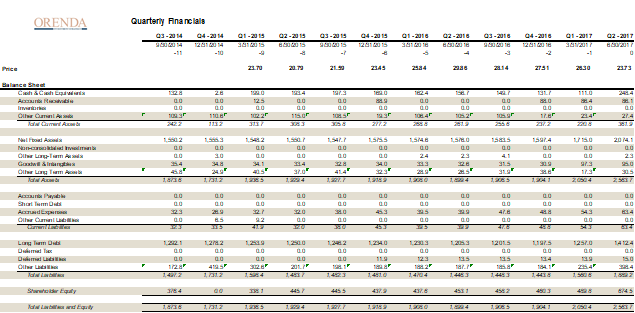 Annual Financial Statements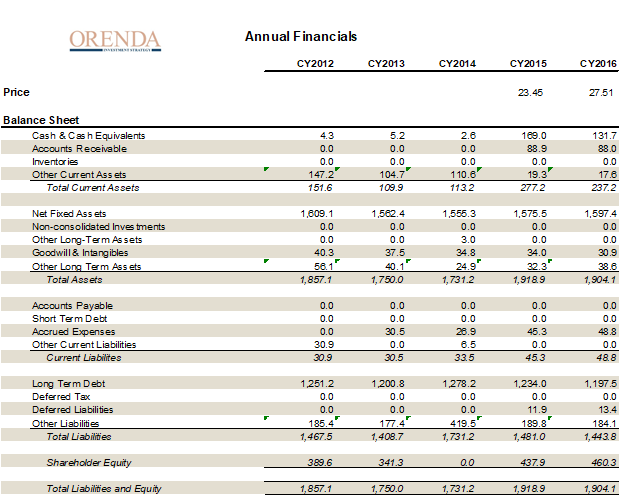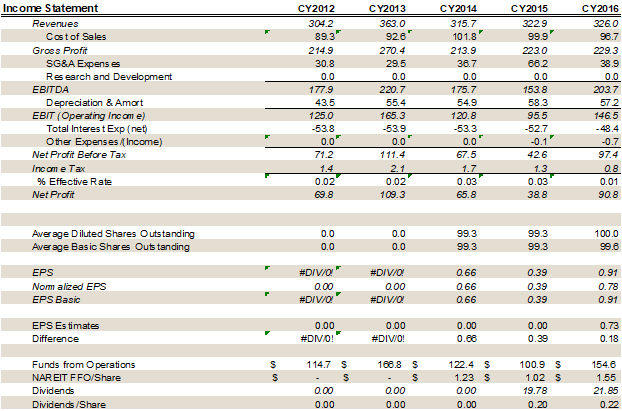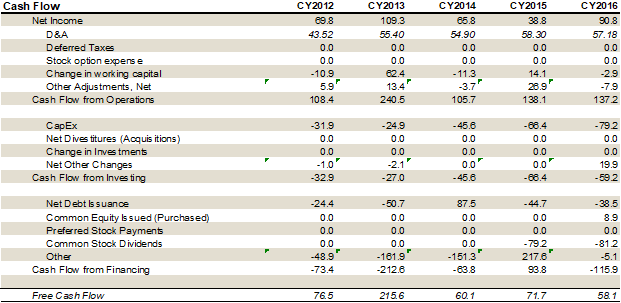 Disclosure: I/we have no positions in any stocks mentioned, and no plans to initiate any positions within the next 72 hours. I wrote this article myself, and it expresses my own opinions. I am not receiving compensation for it. I have no business relationship with any company whose stock is mentioned in this article.